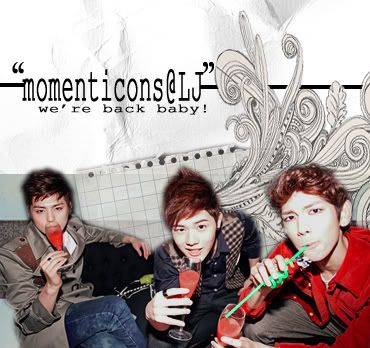 MOMENTICONS is NOT DEAD.
just a tad too inactive. haahaa.

after months, we're back! school work was near unmanageable, with all the piling projects and final exams.

but since we are both over and done with both of that, be sure to expect more in this space here as we're going to start updating as regularly as possible! so keep a look out for updates, love ya all!

xoxo, superwira.
Current Mood:
bouncy
Current Music: 4men - i can't